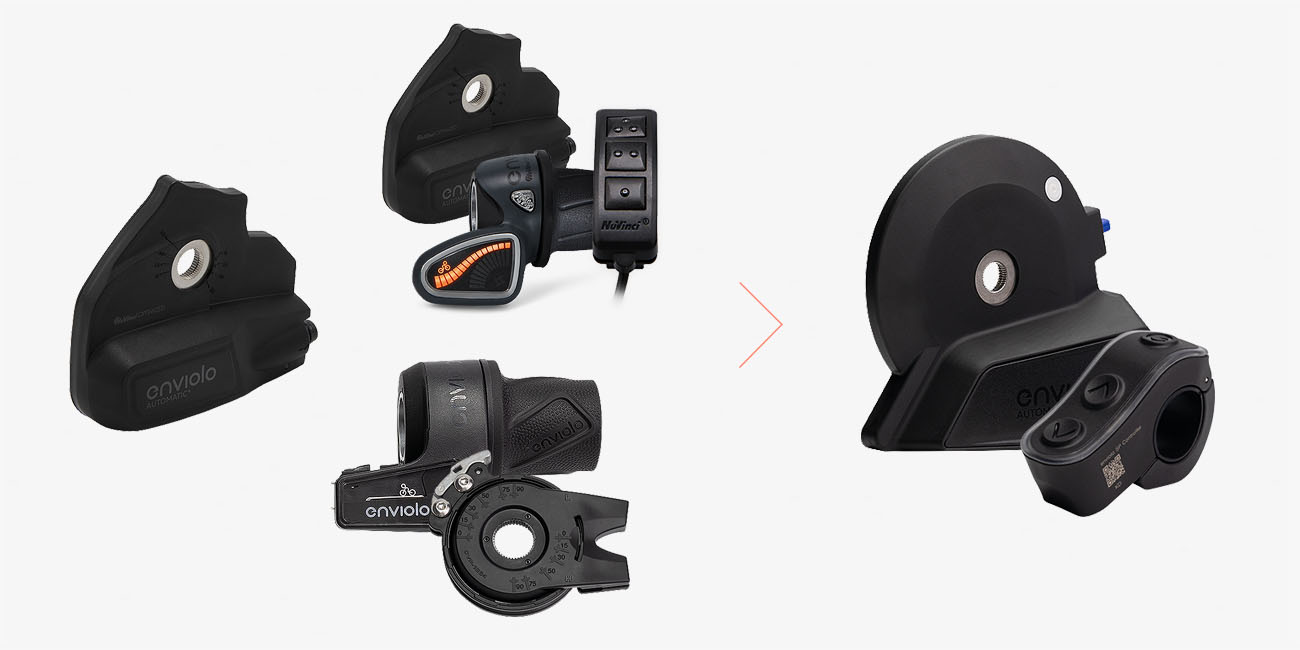 This guide will help you start retrofitting your bike to the new AUTOMATiQ hub interface.
Retrofitting a bicycle to the new AUTOMATiQ is a process of many steps and different starting points. When retrofitting your bicycle to the new AUTOMATiQ, you may be doing so from a bicycle previously equipped with a manual hub interface or different older automatic hub interfaces.
The first step
There are three different starting options for retrofitting an AUTOMATiQ hub interface. Choose accordingly to the system your bike currently has.
AUTOMATiQ hub interface assembly options
Retrofit guides index
List of all AUTOMATiQ retrofit guides, part by part: